March 19, 2022: Dr. Mike Nickerson, SBPA President, hosts a farm tour in the battlefield for a Beginner Farming class from the Jefferson Country Agriculture Extension Service.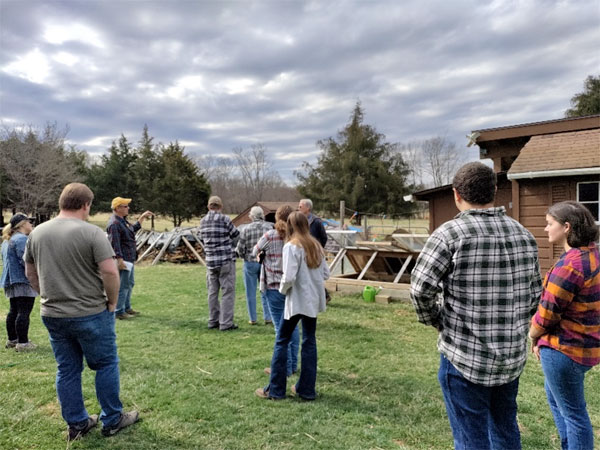 Emily Morrow (right side of photo), Agriculture and Natural Resources Agent, Jefferson County WVU Extension Service, listens as Dr. Nickerson (yellow hat) shows hothouse gardening of spring salad greens and a beef cattle operation. The tour of the Nickerson's Blue Mountain Meadow Farm was one of 3 farms visited that day by the class. Photo: Rosemary Nickerson
Dr. Nickerson discussed the role of agriculture and conservation easements in preserving historic sites such as the Battle of Shepherdstown, where the farm is located.