On Saturday, July 15, 2023 the SBPA hosted descendants of the former Mountain View Farm (aka Far Away Farm).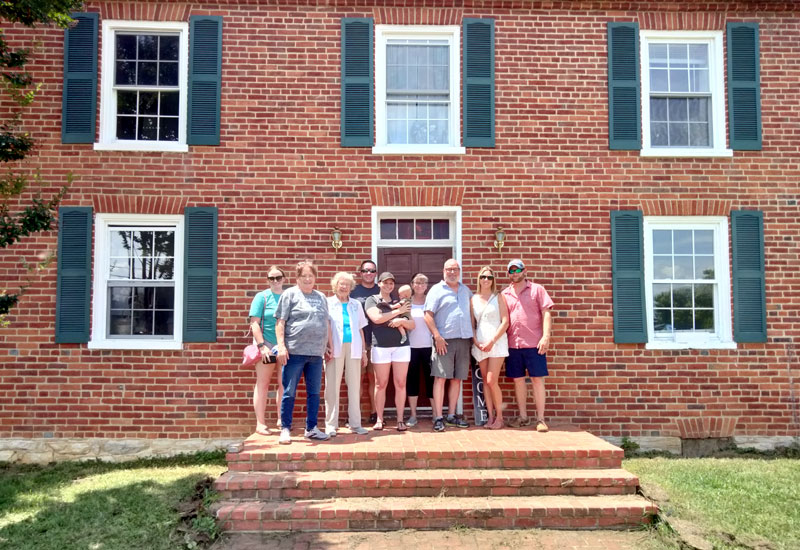 The group of Myers – Folk – Lowe family members related to the Folks and Myers who owned the Mountain View Farm from 1883 – 1943.  They toured the farm with SBPA President Dr. Mike Nickerson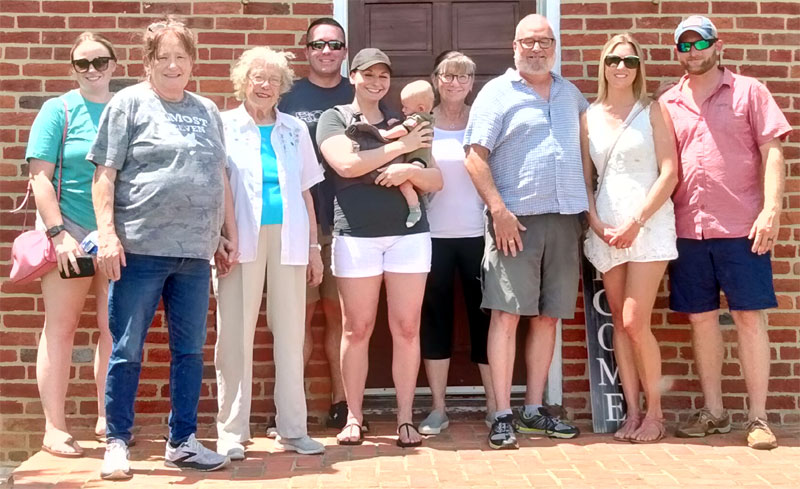 The family members showed us these initials from before the battle, carved by James Osbourn in 1861, farm owner during the 1862 Battle of Shepherdstown.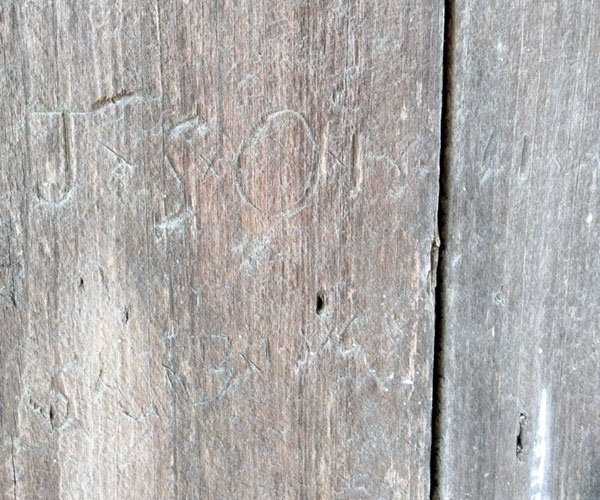 These initials were carved by William Clayton Myers and Fannie Sue Folk Myers in 1884.  George Folk bought the farm and gave it to his daughter Sue Myers as a wedding present in 1883. Photos of them on the farm are on pages 510 – 515 of the book, "The Folks of Swan Pond", by Betty Lowe.  She visited the farm for the first time on Saturday.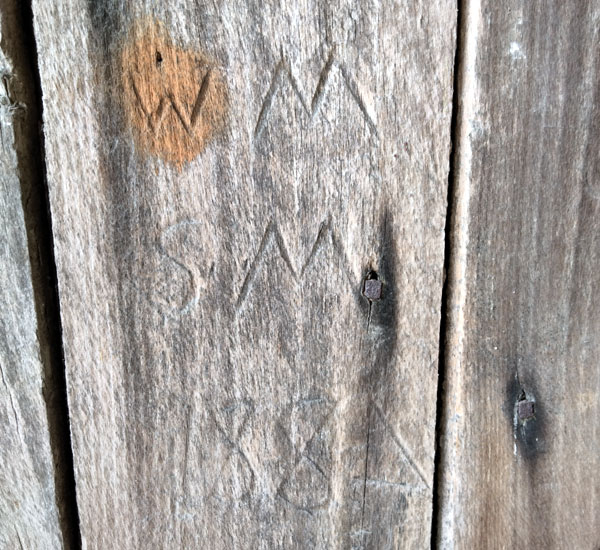 Daniel Folk is a brother who was walking by the farm pond and suffered a 'spell' that caused him to faint.  He fell into the pond and drowned.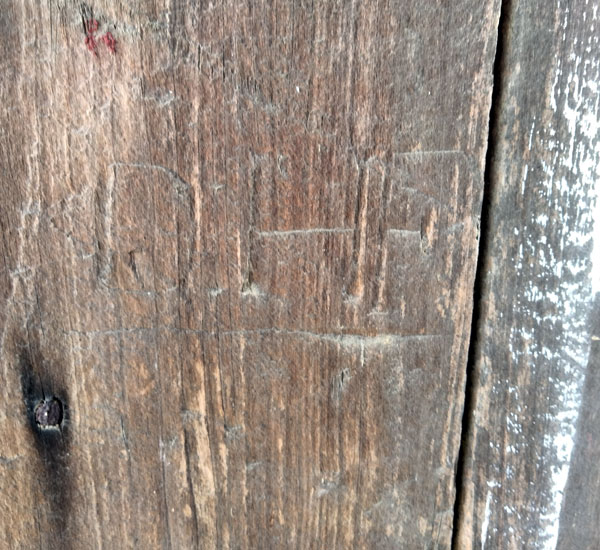 Last but not least, the cannonball that went through the wall of the farmhouse from a Union cannon in Maryland.  Here's the original hole from inside a closet in the upstairs bedroom. The original house burned in the 1890s and is listed by Jeff Co Assessors as rebuilt by 1900.  The hole in the brick stayed as is but they used the cannonball to plug the hole on the outside wall of the house. It originally ended up inside a cupboard in the same room.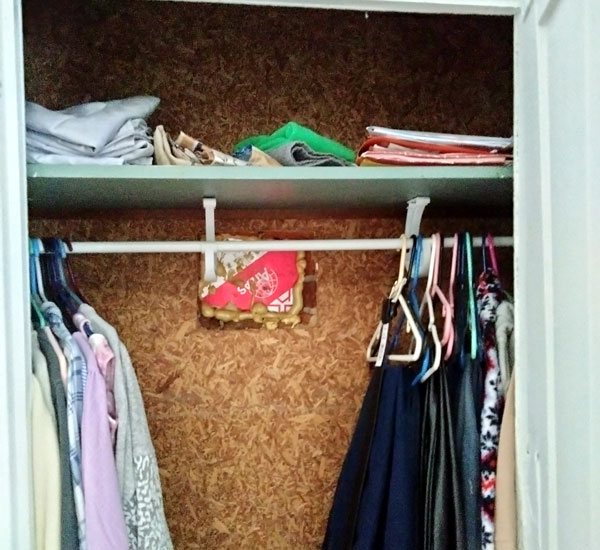 Family members had a lot of stories about the farm and house.  Each timber beam, fireplace, room, the snakes…..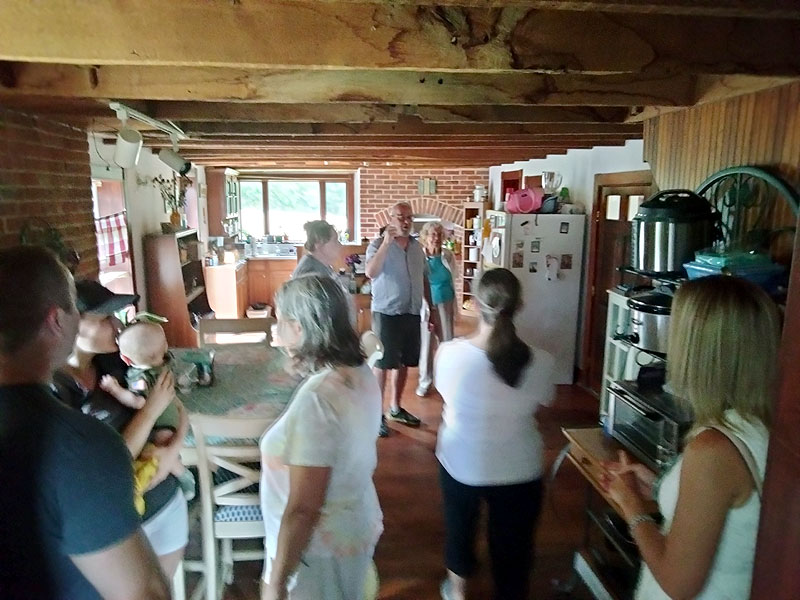 And the Battlefield Association had a nice battlefield display – in the shade!  Thanks to Dr. Rosemary Nickerson for assisting.